Card Codes Extractor

Copy all the codes in your collection.
Usage
Run the k!collection or kc command

Not only from k!collection, actually

@Keqing

also have this ability to extract codes from k!view, k!inventory and atrace commands.

Press the 📝 reaction.​

For non-premium servers, you need to add the 📝 (:pencil:) reaction manually.

Next page

Keqing supports multiple pages. Just change the page and it will add them until it reaches 50 codes.
---
Code Filtering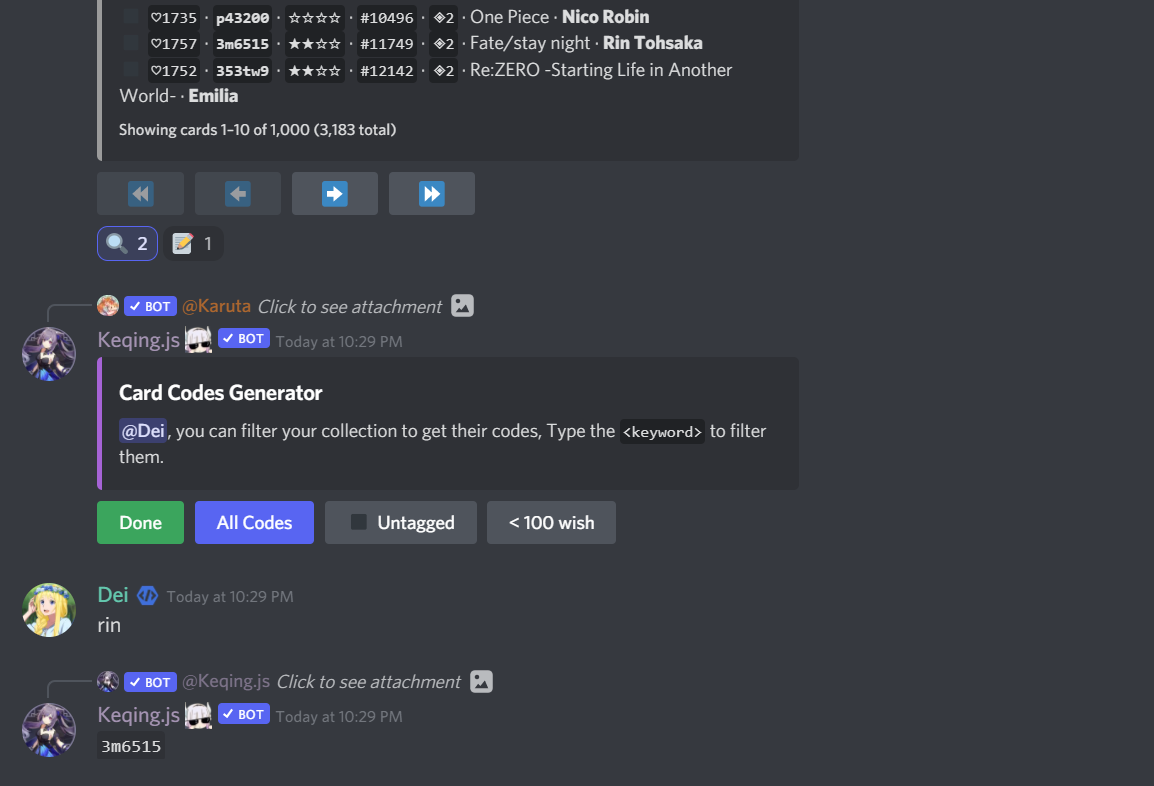 Choose the codes to be extracted from your collection.
How to use
Run the k!collection command
Press the 🔍 reaction

For non-premium servers, you need to add the 🔍 (:mag:) reaction manually.

Type the character or symbols that will select the codes​​
Done

Click the green button when you are done.

Tip

You can also filter the codes that you want to copy, get all the codes, get all untagged codes, or get under 100 wish card codes (in one page)