Wishlist Ping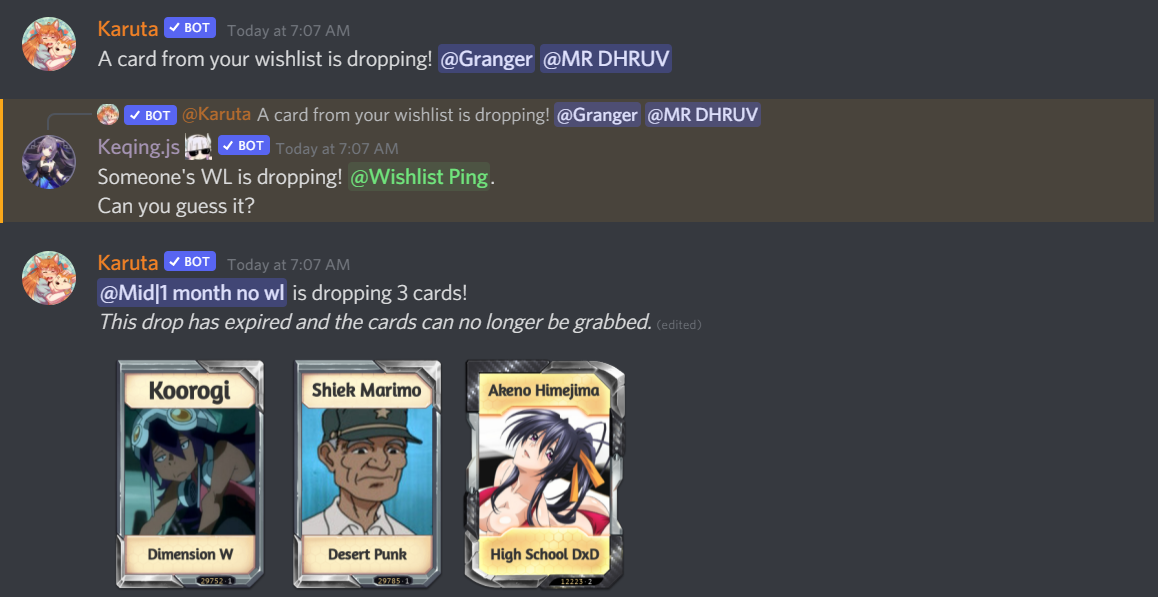 Setting-up
First, if you want to use this feature, you need to enable it in your server.
How? If you are an admin, just click the button

After that you can run the command below
To remove your

@Wishlist Ping

role, just click the button
Note : You can use this command on any servers

Important :
@Keqing must have the MANAGE ROLES perms
Info:
The role can be renamed as long as it includes Wishlist anywhere, case-insensitive
For premium servers, you can set the Role requirement to run the [p]wishwatch command. Means you can combine it with mee6 or other bots.

Command :
[p]wishaccess <@role | false>
---
Disable Feature
Run the [p]wishwatch command
Press the button
Important :
Important @Keqing will delete the @Wishlist Ping role, which means all members will lose the role.